20 November 2020
The Global Entrepreneurship Network's Suzhou partner EcoKMC successfully hosted the 3rd Startup Huddle event in Suzhou, China on 20 November 2020. Via the internet, two entrepreneurs were given the opportunity to present their projects to a panel of investors during the event. Four local investors and several experts from relevant industries were also invited to take part. Each entrepreneur delivered a 15-minute presentation followed by a question-and-answer session.
HUI YAOXUAN, CEO and co-founder of Einsteck Inc., presented the project AI-based Robotic Autonomous and Automotive Safety Testing System and the High Precision MEMS Tire Pressure Sensor. Hui Yaoxuan graduated from Stanford University with a degree in economics and studied German at the Gymnasium am Rotenbuhl and the Universität des Saarlandes.
The AI and big-data-based Robotic Testing system includes a brake-pedal robot, steering robot, and an intelligent high-speed mobile platform (3rd generation). The system also provides testing services and solutions. The high-precision MEMS Micro tire pressure sensor can reach a measurement accuracy of 0.01 bar, compared with the 0.1 bar for traditional tire pressure sensors.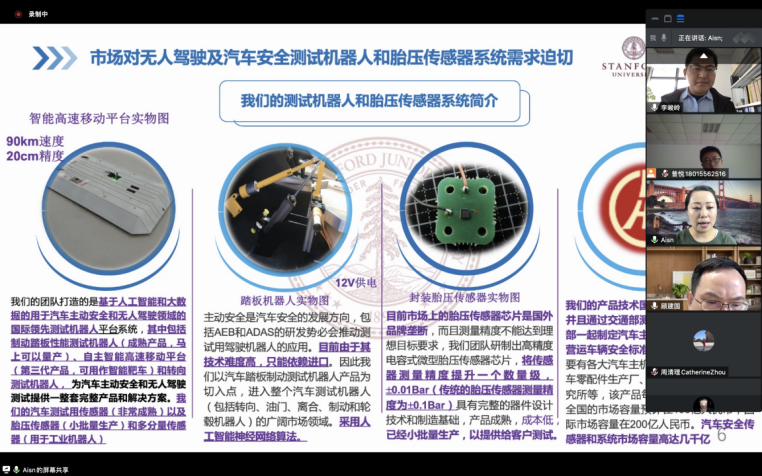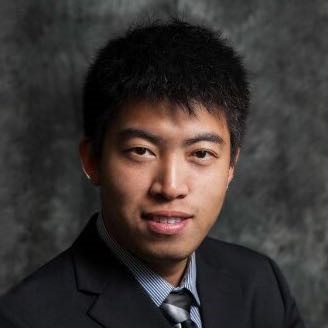 Simon Tian is the CEO of EPIM Network, which aims to combine blockchain technologies (excluding the use in crypto-currencies) and data sciences (especially Bayesian statistics) to create and develop a family of revolutionary services and products. The first product in this family is Chron, a blockchain-based flight delay compensation calculation service, to reimburse customers based on their flight delay time. Before founding EPIM Network, Tian worked in key roles in the data sciences department in a $1B proprietary hedge fund and at AIG-Validus. He holds a PhD in statistics from the University of California, Irvine and a BE in automotive engineering from Tsinghua University.

Started in 2019, Startup Huddle Suzhou promotes innovation by bringing together startup entrepreneurs with investors and mentors to discover solutions to business challenges and to build the local entrepreneur ecosystem.
Startup Huddle Suzhou is operated by EcoKMC Suzhou, a global accelerator that focuses on helping companies from the U.S. and around the world to enter the Chinese market. EcoKMC's objective is to increase the startup's value by building a presence for them in Chinese market.
If you are interested in entering the Chinese market and learning more about the local entrepreneur ecosystem, please contact info@ecokmc.com.