Most importantly, we have built an International Medical Device Accelerator/mini-innovation park, where we help U.S. medical device startups to enter China market by providing them IP protection, Investment funds, CFDA approval assistance, China local team, and most importantly distribution channel. Specifically, we provide the following 5 aspects of resources:
1. IP Protection: On IP protection side, we have established a practice where we have 3 layers of protection for our participating companies:
o 1st layer - legal protection: we have 3 partners on this, i) a prominent U.S. law firm with a Chinese office established 20+ year, ii) a Chinese law firm well versed on legal execution, iii) Suzhou IP Center
o 2nd layer - administrative protection: CFDA protection and local gov. protection
o 3rd layer - market protection
2. CFDA Approval:
o we have partnered with KTTN, an exceptional Chinese CRO company, to ensure smooth filing of CFDA approval
3. Distribution Channel
o we have completed our first layer of 11 distributors with average 10-15 years of medical device marketing and sales distributing experience
o please ask us for the profile of our distribution channel
4. China local team
o we provide EIR (Entrepreneur-in-residence) for foreign founders to serve as their China co-founder of their Chinese company to build a local team and fiercely propel the China business
5. Investment
o Our own investment or partnering funds: we either invest into participating companies with our accelerator fund (which will be established by the end of 2020), or we find partner funds for them
o we back our participating companies with our hard-won credibility to apply for local economic development grant
And we specifically want to help U.S. companies who are innovative medical device companies where they have at least reached the following stage if they are startup's:
· finished their R&D work;
· completed their product and already manufactured multiple samples
· filed FDA approval application, or already received FDA approval
· interested in entering China market, where we will help them to build another business with all the above resources, so they can thrive in China without being too much distracted from their efforts in the U.S, but double their company value with minimum efforts in China
Why did we choose to build the accelerator in Suzhou, China? Here are the reasons:
· Suzhou is now ranked #7 on GDP among all Chinese mega and smaller cities, and Suzhou prefers hard-core technologies like life science rather than internet or e-commerce technologies.
· With 10 years of focused development, Suzhou has become the most recognized place for life science industry in China. The annual growth rate of Suzhou biomedicine industry is as high as 18%. Suzhou has gathered more than 3,000 biomedical companies with an output value exceeding CNY100 billion yuan.
· SIP (Suzhou Industrial Park) ranks #1 among all Chinese biomedical industrial parks with Shanghai Zhangjiang and Beijing Zhongguancun trailing behind. Of the top 20 companies in the global biomedical industry, 10 of them have established in the SIP. Please refer to the following public news: https://new.qq.com/omn/20191106/20191106A0KDUC00
· SIP's biomedical industry competitiveness ranks #1 in China. Please refer to Xinhua News Network here: http://www.js.xinhuanet.com/2019-11/05/c_1125194682.htm
· And in order to accelerate the high-quality development of Suzhou's biomedical industry, Suzhou Municipal Government has issued a number of measures to incentivize innovation, improvement of the industry ecosystem and management system innovation, ect. Please refer to below for details (in Chinese): 新政出台! https://www.sohu.com/a/311317444_120028038
· Suzhou has put "Big Health" as its top strategic development priority, which means that Pharmaceutical, Medical Device, and Medical service are all its focused development sects. Please see the attached picture where you can see how each district of Suzhou is working on building its own health related industries. (Suzhou's geographical area: 8,488 square KM).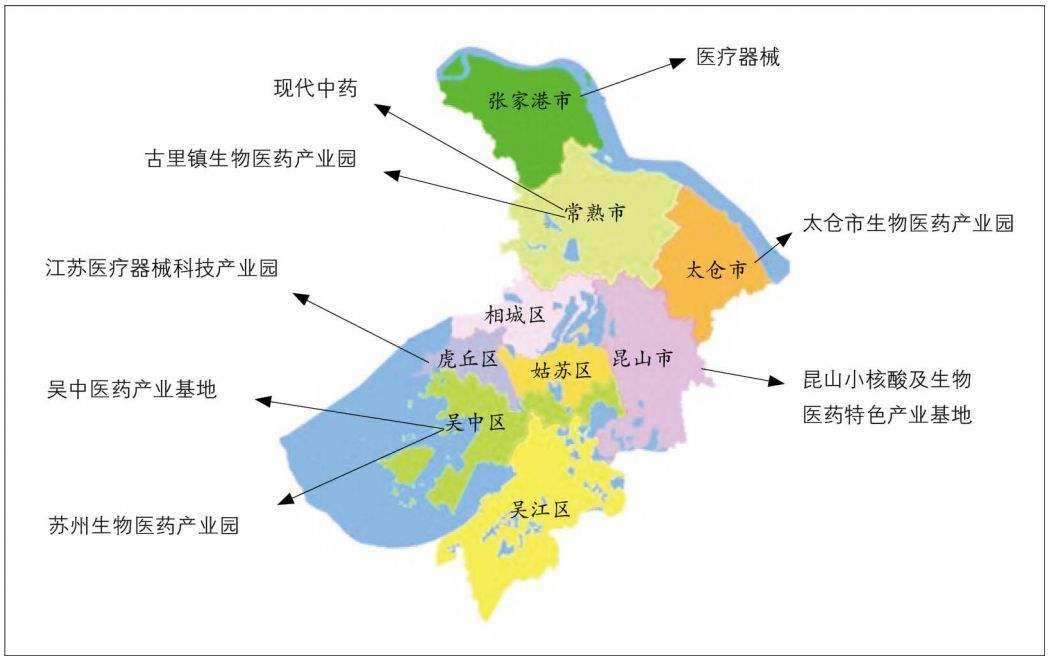 · Suzhou and its vicinity have the most established and sophisticated medical device supply chain and manufacturing capability.
· And China will be the biggest market for life science industry
And please contact us for questions:
· Email: info@ecokmc.com, or Catherine.zhou@ecokmc.com
· Tel or text message: +1.949.424.6070; +86.1866.257.0100
· Linkedin: https://www.linkedin.com/in/catherine-zhou-b94130/
· Website: www.ecokmc.com (under update and will go live by April 2020)