7 November 2019
On 7 November 2019, Catherine Zhou, the CEO of EcoKMC, met with Darlene Chiu Bryant and Leanne Lee Wan, the executive director and the deputy director, respectively, of ChinaSF. During this conference, the two organizations discussed the ongoing cooperation between Chinese and American enterprises, and how to help American science and technology enterprises achieve success in China.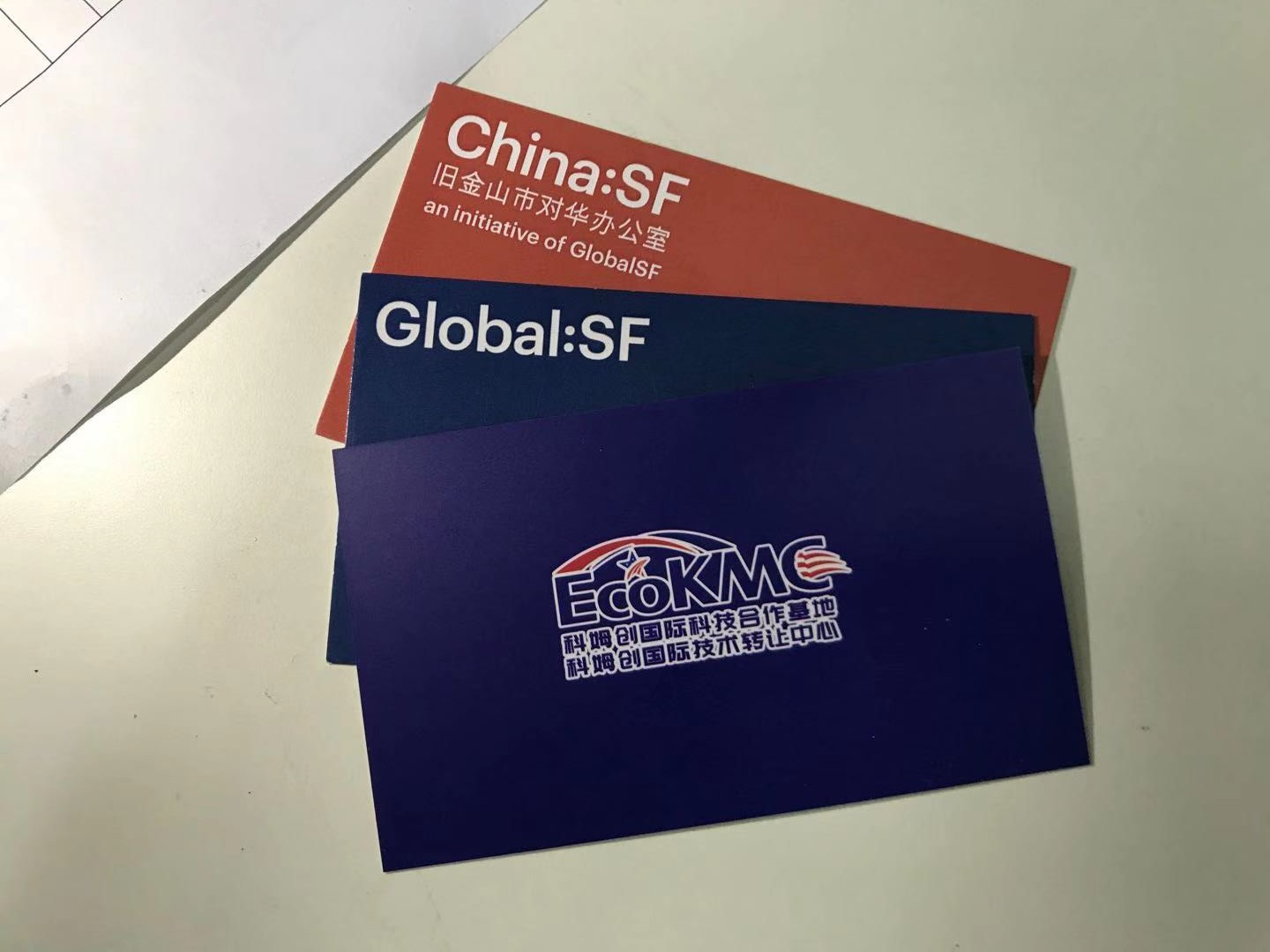 ChinaSF is an economic development initiative in San Francisco that works in close partnership with the city and county's Office of Economic and Workforce Development. ChinaSF's mission is job creation in San Francisco, accomplished through the recruitment and retention of inbound investment and companies to San Francisco. At the same time, ChinaSF helps San Francisco companies expand into the China market.
In 2019, ChinaSF launched as an initiative of GlobalSF, dedicated to paving the way for global companies to relocate, invest, and grow in the city, while helping local companies expand into global markets.
The city of San Francisco has successively held roadshows and communication events in Beijing, Guangzhou, Chengdu, and other Chinese cities. An upcoming event in Shanghai will be a collaborative opportunity with EcoKMC. Both sides have signed a memorandum on EcoKMC-ChinaSF cooperation to further this relationship between the two organizations.