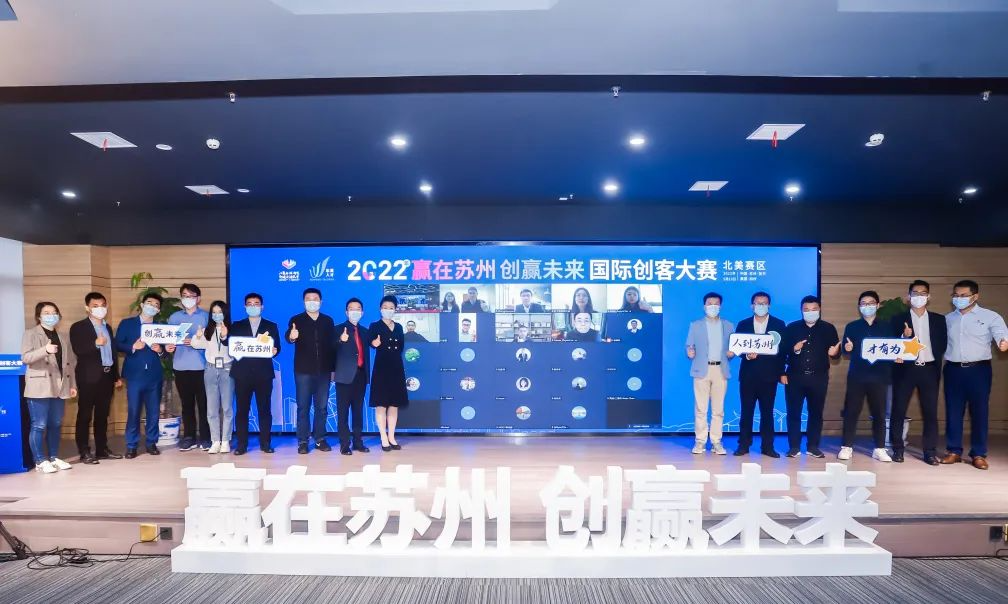 On May 13, 2022, the 2022 "Win in Suzhou, Win the Future" International Entrepreneur Competition North America Finals was held online in Wuzhong District, Suzhou and Southern California, USA.

The North American Division Finals was hosted by Suzhou International Entrepreneur Incubation Center, EcoKMC Global Accelerator and ChinaSF. In this competition, a total of 10 projects selected from 104 candidates entered the finals and competed for the championship.
Sean Stein, Chairman of the American Chamber of Commerce in Shanghai and former US Consul General in Shanghai, delivered a speech at the venue. Sean said that Suzhou is one of the regions with the highest concentration of foreign investment in China and is known for its good investment environment. Wuzhong District is uniquely endowed by nature. It is not only located on the shore of the beautiful Taihu Lake, but also supports technological innovation and industrial development. It has increasingly become a strategic location for foreign and Chinese enterprises to invest. Taking this opportunity, he expressed his gratitude to the Suzhou International Entrepreneur Incubation Center and other institutions, and sincerely hoped that the event would be successful.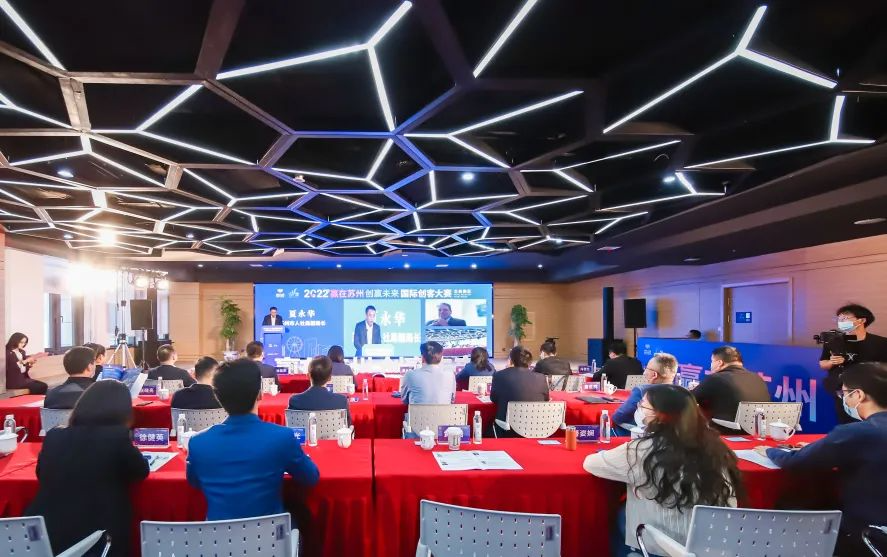 Xia Yonghua, Deputy Director of Suzhou Human Resources and Social Security Bureau, said that Suzhou is currently one of the most active and competitive cities in the country's economic development, and a "super dark horse" for domestic innovation and development. "Win in Suzhou, Win the Future" International Entrepreneur Competition is a global high-level innovation and entrepreneurship competition brand created by Suzhou. It features highlights such as the increased scale of the event, the widening of the industrial track, the increase in policy support, and the blessing of market forces. I hope that friends from all over the word can get to know Suzhou more, understand Suzhou, and fall in love with Suzhou through the competition.
Liu Binbin, deputy head of Wuzhong District People's Government, said that Wuzhong District is located in the geographic center of Suzhou City and the hinterland of the Yangtze River Delta economic circle.The holding of the finals of the North American Division of the International Entrepreneur Competition of "Win in Suzhou, Win the Future" is invaluable. It is hoped that through this competition, an invitation will be sent to the vast number of talents at home and abroad, welcome to Suzhou, welcome to Wuzhong.